Psoriatic Arthritis Awareness Month 2021
Time to kick off Psoriatic Arthritis Awareness Month this May! Throughout the month, we will be focusing on highlighting the impact psoriatic arthritis (PsA) has on daily life. Many people not living with PsA do not fully understand how it affects so many aspects of life – from managing relationships to doing household chores, maintaining healthy self-esteem, getting up in the morning, and sleeping at night – PsA is multifaceted and may differ for everyone.
One of our advocates, Clair G., puts it best in her article, Daily Symptoms and the Pains of Psoriatic Arthritis:
"We keep our chins up and we keep on keeping on. Every day brings new challenges accompanied by the old ones. These 3 psoriatic arthritis symptoms [fatigue, stiffness, and pain] are part of my everyday. Whether I like it or not, they are here to stay."
It is important to share our stories navigating the daily challenges of psoriatic arthritis to raise awareness and let other PsA warriors know that they are not alone in their journey. So how can you participate?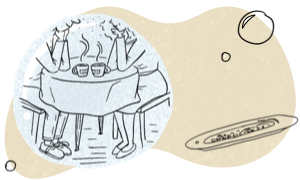 Share your story
Spread PsA awareness by sharing your personal story with our community. How did you feel getting diagnosed? What was the process like? How has your daily life changed? We understand that it might be scary to share your story at first, but our community welcomes all experiences. Your voice can help others!
Read our stories
Not everyone needs to be a writer! If you do not feel like it is time to share your story, that is okay too. Throughout the month, we will be publishing the stories of active community members to highlight their unique journeys. Bookmark this page to see the newest members spotlighted! Can you relate?
Participate in our forum discussions
Chat with others living with psoriatic arthritis about life with the condition or ask your own questions in our forums! You can share your experiences on questions such as: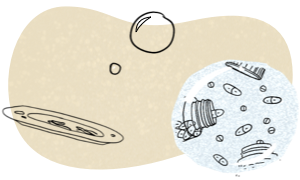 Get social! Change your picture on social media
One of the easiest ways to spread awareness is to update your profile picture and cover image on social media!
Facebook picture frame
Add our custom frame to your current Facebook profile picture by following the instructions provided!

Facebook cover image
You can update your Facebook cover photo by downloading the image below and uploading it to your profile. To download on mobile, click the image and hold. You should be prompted to either "Save Image" or "Download Image" to your phone. To download it to your computer, right-click on the image and choose the option to "Save Image As."

Stay connected
Follow us on Instagram, Twitter, and Facebook to stay up to date on awareness month activities and beyond.
It's Psoriatic Arthritis Awareness Month! During the month of May, we're highlighting the voices in our community to share the different ways #PsoriaticArthritis impacts daily life. Find out how to participate! https://t.co/B6qQQYqKlB

— Psoriatic-Arthritis (@PsA_HU) May 3, 2021

Community Poll
Do you have any questions about PsA?