Furoshiki Foot Wraps and Hemp Capsules – Your Community Recommendations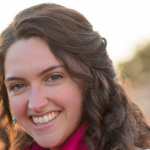 By VickiN

·

August 10, 2018
Welcome to the summer 2018 edition of Your Community Recommendations! If this is your first time reading, I compile product and treatment suggestions from the community and review them every few months to share with everyone. In our last article we reviewed herbal comfort booties, Sunbeam heated mattress pads, Enso rings, and hyaluronic acid joint complex. Here's what you recommended for Summer 2018.
Furoshiki foot wraps
Did I just pick this one because the name is fun? Possibly! Okay, so this fits into the "minimalist" footwear category. If you're someone who needs prescription orthotics and lots of arch support, these may not be for you. But, they offer a few sweet benefits for PsA sufferers that aren't to be overlooked. These "shoes" are actually wraps, although they have a built-in sole with great traction, and they look like a shoe. There are three great functionalities that I want to highlight here. The first is that they can double as compression socks, which are great for achy feet. The second is that they are adjustable. Whether your feet are swollen or not, these shoes will fit, simply adjust the straps (one big complaint from the community is that some may go up a full shoe size when a PsA flare hits… and who wants to buy every pair of shoes in two sizes just in case?!). The third PsA benefit is that they can easily be tucked into a purse, bag, or thrown in the trunk of your car. If you're out when a flare hits, these are your compression socks and flexible footwear all in one. Thanks for the recommendation, Kendra!
Rainfall showerhead and wand combo
Keeping with the theme of things that sound fun, this is sure to make your next shower experience a more enjoyable one. With aching tendons and sore joints, the thought of taking a shower can be overwhelming. This rainfall showerhead is easy to install and comes with a handheld attachment they call the "wand". Detach the wand to move the stream of water from the showerhead to the wand. This movement is much easier than reaching overhead to detach the showerhead itself. Simply replace the wand to restore water flow to the showerhead. The community member who recommended this, Lillian, says there's even a mist function. Thanks, Lillian!
AquaSense shower stool
While you're retrofitting your shower to be more PsA-friendly, consider a shower stool. These are much easier to get (and cheaper) than installing rails, and because they're not permanent, they can be easily set aside when you don't need them. Why consider a shower stool? First, I don't know about you, but I can't comfortably stand for any length of time without footwear. My ankles and heels start to hurt, and my knees stiffen up. Second, standing in the shower takes a lot of energy. Showers are already energy sucks, so save your spoons where you can. Last but not least, PsA can affect our balance and stability. The AquaSense shower stool has grips on the leg bottoms and will help make sure you don't fall. Shower stools are winners all around, and this one is narrow enough to fit in apartment or condo-sized showers too (install your shower wand low enough that you can reach it while sitting).
Charlotte's Web hemp capsules
Many in the community are interested in CBD, but not sure where to start. These hemp capsules have been recommended by many and are an easy introduction. Each capsule contains 35mg of CBD. Be sure to check state and federal laws to ensure legality before purchasing. A few contributors at Psoriatic-Arthritis.com use CBD (which stands for cannabidiol), and we're hearing lots of great feedback from you too. Let us know what you think!
BONUS tip!
For those of you who have trouble getting a restful sleep, consider taking magnesium right before bed. This great tip came to us from Irene and is backed up with science. Studies show that those who take magnesium at night have longer, more restful sleep. Just make sure to check in with your doctor first before adding any supplements. Thanks, Irene!
If you have any great recommendations that you'd like to see featured, feel free to comment below or leave us a message. See you in a few months for the next edition!
This article represents the opinions, thoughts, and experiences of the author; none of this content has been paid for by any advertiser. The Psoriatic-Arthritis.com team does not recommend or endorse any products or treatments discussed herein. Learn more about how we maintain editorial integrity here.