Massage Sticks and Vionic Shoes – Your Community Recommendations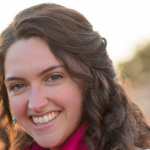 By VickiN

·

December 5, 2017
When managing psoriatic arthritis, sometimes the best recommendations come from fellow sufferers. So we're keeping track of the products and treatments you say you love! In our last article of your community recommendations we reviewed lactic acid rollers, the Squatty Potty, and Blink Health. Here are some of your favourites from Fall 2017.
Pure Wave CM7 Massage Stick
I'm always telling my husband that I need a self-massager (or perhaps a robot to give me back rubs). Well, this might be the next best thing! Community member Sue recommended a brand of massaging sticks by Pure Wave. The massagers are hand held and come with a variety of interchangeable heads. There's a head that you can use with massage oils, a head for facial massage, and even one for scalp massage! The Pure Wave website says the massage sticks are good for deep tissue massage, soothing inflamed joints and tendons, and relieving tension in the jaw and temples. This sounds perfect for achy necks, backs, and everything else. Best of all? They can run for 3 hours without needing to be recharged. I'm putting one of these on my Christmas list. Thanks, Sue!
Nutra Nails
As many of you well know, psoriatic arthritis and psoriasis often come with nail problems. Nail problems can range from brittleness to cracking, splitting, and peeling. One product you recommend for this is Nutra Nails. Nutra Nails is a resin polymer that you apply like nail polish that strengthens the nail when it hardens. It can be used by men and women alike and offers a great solution for those of us with weakened nails from psoriatic arthritis. Let us know what you think of this one!
Vionic Shoes/Sandals
One of our contributors recently published an article about how hard it was to give up her favourite shoes when her arthritic feet started demanding something more comfortable. The community had a lot of shoe recommendations, including Vionic shoes and sandals. The Vionic line comes with increased support, marketed especially toward relieving the heel pain of plantar fasciitis. The best part is that all their shoes and sandals come with these heel and arch support built in. No more worrying about whether your orthotics will fit into the pair of flats or boots you were thinking about buying. This one seems like a winner!
Aspercreme
In the same vein of plantar fasciitis, one of our community members had a great recommendation for helping heel pain overnight. She recommended applying Aspercreme to your feet and then covering them with socks before you head to bed. Aspercreme contains a topical anesthetic called lidocaine, and contains the maximum dose allowed without a prescription. The company even boasts that Aspercreme targets more pain receptors than any other over the counter topical analgesic on the market. They also say there is no irritation or burning associated with the creams. I'm thinking this might be a great remedy for that heel pain that often wakes me up at night.
BONUS TIP: Grip gadgets
For many of us with psoriatic arthritis, grip strength can be a day to day problem. Holding hairbrushes or pens for any length of time feels like a chore. Even more so, using grip strength to open things like jars? Forget it. Can openers can help for cans, but for jars I tend to look for gizmos and gadgets. Community member Barbara recommended that using lobster crackers or rubber bands for small jars can help though. Before you drop the money on jar opening gadgets, give these a try first!
What about you? Have you tried any of the above products? Have some recommendations of your own? Let us know in the comments!