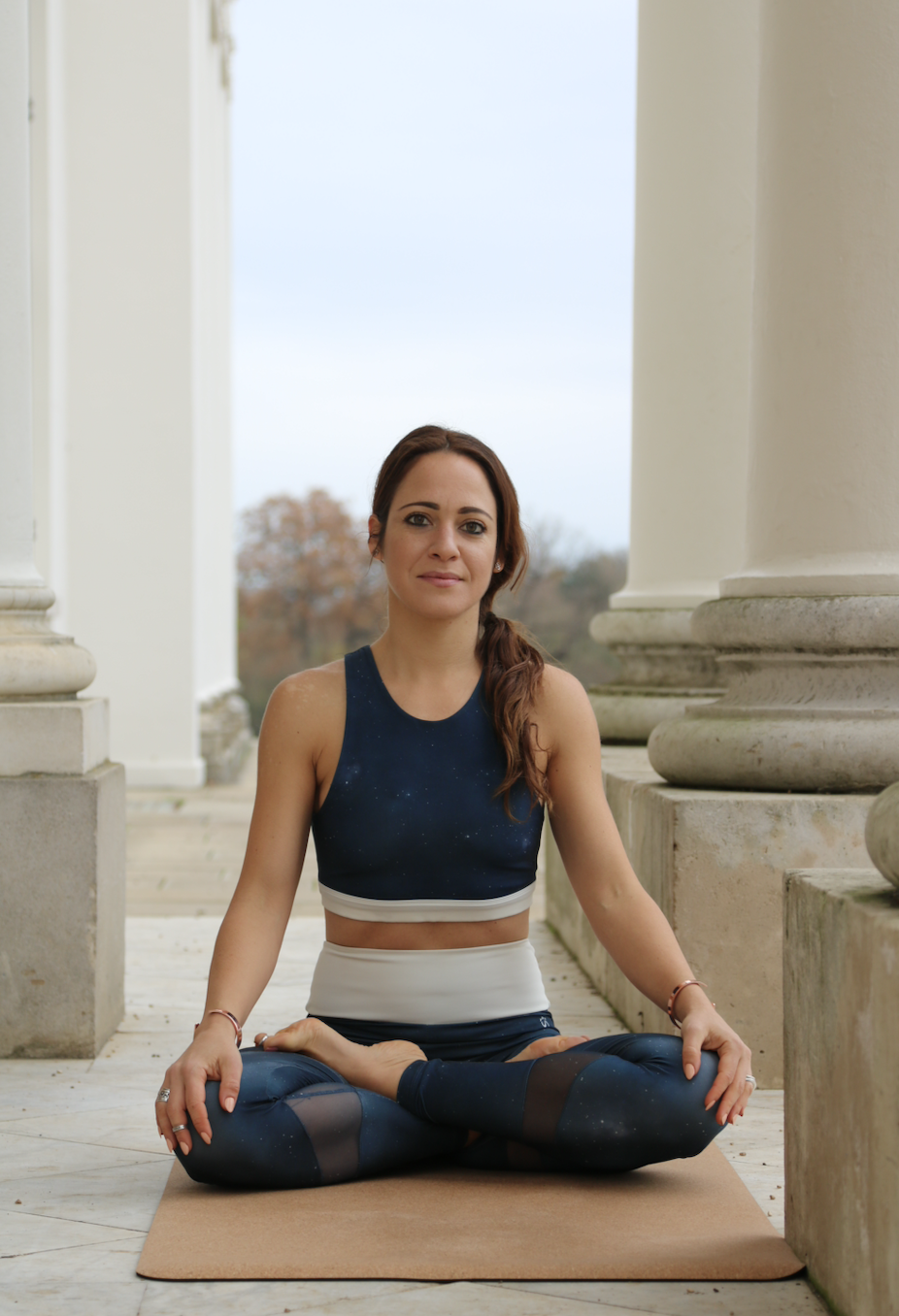 Davinia cannot remember the first time she had symptoms of psoriatic arthritis. While she was quite clumsy as a child, she remembers frequent doctor visits were a normal part of her routine. At that time, she was given many injections and lots of antibiotics.
Davinia was diagnosed with psoriatic arthritis just seven years ago, a week before a life-changing trip to India. After her previous experiences with prescription drugs and before committing to medical treatment, she wanted to first make some lifestyle changes. She was handed a booklet about yoga. It felt like it was meant to be! The main focus of her upcoming trip was to become a yoga teacher.
Before yoga, she used to wake up with pain in her hand, feet, neck, and sometimes also in her knees and hips. After just one month of intensive yoga practice, and cutting alcohol, her body had changed.
Yoga not only managed to control her psoriatic arthritis symptoms but also allowed her to become pregnant naturally with only one fallopian tube. For the last six years, she had used this ancient practice of yoga as a medicine, for herself and others. She leads regular and private classes and recently started an online monthly challenge.
Davinia Ayala is 36 years old, Spanish, and living with her husband and 6-year-old son in the UK. To learn more about Davinia's yoga practice, program, and free offerings, visit her website at PracticeYoga@Davinia_Ayala.com.
Click here to read all of Davinia's articles on Psoriatic-Arthritis.com.