What Value Does Psoriatic Arthritis Give Me?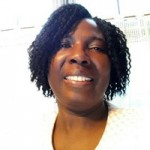 By Diane T

·

September 11, 2018
This is a question I have to ponder over and over again in my mind. I'm sure I started with some value, but what is it? Value is simply the usefulness of something. I really began to tell myself I have no use for psoriatic arthritis and psoriasis. However, they have no value to me, but I have value. There is nothing wrong with me having these disease. I know, because I have them.
I know my value. My value is so big in letting the world know that under the disease there is a person who wants to share what she has learned. It's not about the superficial – don't get caught up in the outward appearance. No, it has not been an easy journey, but you have to keep moving forward. I decided a long time ago to not let it get the best of me. Let's begin to look at what living with this disease has brought to the forefront.
Self-esteem and what is important in life
No matter the disease we find ourselves living with, we can look at that illness and say that it has no importance on us. We all experience different journeys of life. Our experiences aren't the same. Psoriatic arthritis was an awakening to me. It has attacked every joint and muscle in my body. One thing I have learned over the years is that people with illnesses are a lot stronger than we give ourselves credit for. We will fight to the end to get some peace in our life.
Psoriatic arthritis is an autoimmune disease that I began to learn all about. I made sure to do all the necessary things that I needed to do. For me to be able to get around from place to place I had to place value in myself. I even had to look 5 years ahead see what it would look like not being of value to my own self. There are so many important things that matter for us in life and we must pose that question to ourselves. Are there things in my life that matter? Am I of value in this life? Never feel sorry for me, I know my value.
Social media and psoriatic arthritis
So many people are using social media to express their stories and feelings around having no value. I want to educate people that we have value but the disease has none. There are life lessons in every sickness we experience. Fear is real in living with chronic illness. We read about this on a daily basis. I would like to say that it was a process for me to come to this place of value and not have people looking down on me because they don't understand my disease. It makes us feel bad about ourselves, and our fear and isolation become real to us. Don't judge me if I am parking in the handicap space today. Maybe I can barely walk. If we are not working, it's not because we're lazy, maybe we can't find work or we just can't work. Unfortunately, maybe you can't see my disability.
Know who you are and your value
My body reminds me daily what diseases I have. I, in turn, remind my body of who I am and my value to society. This allows me to not only live with this disease, but to also give back my worth in what I can do to remove the stigma that comes along with having this disease. It took me years to finally ignore how ugly people can be and their perception of people with disabilities.
When you look at me know that you no longer seeing my psoriasis, fibromyalgia, or psoriatic arthritis but you are seeing my years of value of who I am to the community and my contribution and worth. I want people to know that so many of us have disabilities.
You are not broken if you have an illness. Values are a part of us. They highlight want we stand for. I believe that we all add value to society. I know I do.