The Impact of PsA on Young Teenagers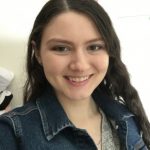 By Elizabeth Medeiros

·

November 29, 2017
"Make new friends,
but keep the old.
One is silver,
the other is gold.
A circle is round,
it has no end.
That's how long,
I will be your friend."
Some of us might remember this song from Girl Scouts, but my mum sang it to me when I was small. Yet, as I got older, my mum emphasized that friends will come and go, but a true friend will stick by your side. I learned it quickly when I was just twelve and already too tired and sore to keep any friend who weren't true.
Coping with PsA
Young teenagers have it particularly rough when they're diagnosed with psoriatic arthritis. In addition to the physical toll it takes, these poor kids are also dealing with puberty, middle school drama, and just trying to fit in. It's a tall order! Many of my friends who were diagnosed with arthritis as kids recount the difficulties of junior high school, and all of them recall it being hard to fit in.
I had just turned twelve when I was diagnosed with psoriatic arthritis. School exhausted me, and I wasn't often in the mood to goof around with friends because I was so sore. After school, I tended to crash on my couch, and often didn't want to go roaming around our small town in the cold weather.
I didn't expect to lose my friends as quickly as I did. My pain and fatigue were encompassing, and my friends didn't get it. Even when I did force myself to go hang out, it wasn't great. They'd often walk several feet ahead of me at the mall, or I'd watch from the side lines as they played basketball. I always fantacized about being home, curled up on the couch with a good book and some hot tea. You might say I was already a bit of an old lady.
My chronic pain made me grow up faster than a lot of my peers, and it was hard to cope with. While I still had braces, enjoyed boy bands, and loved Mean Girls, I was also very wise and had more empathy than most kids that age. I had little tolerance for foolishness, especially at another's expense. It was very hard, and I just didn't fit in like I had in the past. It was a very lonely time.
It gets better
A little more than a year after I was diagnosed, my mum had me see a therapist. It really does help, and I think it can benefit any young person who is dealing with a diagnosis of chronic pain. Things started to look a little brighter – I worked hard in school, and was accepted into a wonderful high school.  It was also in this time I began to pursue art, and found friends through the Juvenile Arthritis Foundation. Having a few outlets and a group where I fit in well helped me get through it.
I remember sitting on the steps the day before my first day of high school with my mum. And I confided with her that I really hoped I would meet my best friend that year – a girl who I could really count on. And luckily, I did – I finally found her, and other good friends who accepted me despite my quiet, slow pace. And, what luck, I now have a boyfriend who loves me, arthritis and all.
It can be so hard for young teenagers with arthritis. Many are very wise beyond their age, and it can sometimes make it hard to fit in. But it does get better, and they need all the encouragement, love, and support they can get. Parents shouldn't hesitate to reach out to the Arthritis Foundation and see if there are juvenile arthritis meetups in their area (some states even have summer camps) to help them connect with kids who can relate. And therapy should always be open and available, without stigma. It's hard to deal with chronic pain, and therapy is a good way to help find ways of coping and keeping one's emotional health in good shape. Above all, they also need hope that it'll get better – their junior high peers will mature (some day), there are people out there who accept them (besides Mom and Dad), they are no less than their peers, and that they can achieve anything they put their mind to.
This article represents the opinions, thoughts, and experiences of the author; none of this content has been paid for by any advertiser. The Psoriatic-Arthritis.com team does not recommend or endorse any products or treatments discussed herein. Learn more about how we maintain editorial integrity here.