How to Cope With Feelings of Resentment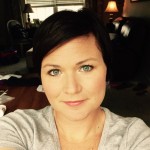 By Leanne Donaldson

·

February 12, 2018
Sometimes it can feel like everyone else has it better than us. A better house, better car, better job, or even better friends. It can become too easy to get focused on how much better everyone else's life is than our own, especially when we struggle with health issues from psoriatic arthritis (PsA).
Feelings of resentment
It is easy to look at other people, happily strolling down the road and think, "Wow. Must be nice." Or to watch the latest PsA commercials showing patients with psoriatic arthritis, beaming smiles and the camera and "enjoying life with PsA!" Living with the knowledge that others with this disease lead seemingly perfect, pain-free lives can cause many feelings of resentment.
But is it real?
Much like social media, public life of people with PsA can make it seem like some have it so much "better." I've often heard it compared to the "highlight reel" of our lives. These types of comparisons can spark feelings of resentment about treatment choices and misconceived perceptions about the severity of symptoms and disease progression. But it is important to remember that this isn't the reality for most people.
You aren't doing anything wrong
These feelings of resentment can make us question, "Why not me?" or "What am I doing wrong?" The answer is, nothing. You aren't doing anything wrong. We are all doing the best we can with the set of circumstances and symptoms that we have been dealt. Don't harbor feelings of resentment when you compare yourself to others with psoriatic arthritis.
Appearances aren't usually reality
Don't waste much needed energy resenting the fact that others "appear" to have it better than you. All of our struggles are unique and feelings of resentment can quickly turn to anger or jealousy. Rarely are our perceptions grounded in reality and harboring feelings of resentment for other "healthy" people can damage relationships.  
Resentment does no good
We are all here to help each other, support each other, and share our experiences. Be real. Be honest. Realize that we all do our best to manage our disease and how it impacts our lives. Don't harbor feelings of resentment for those who are blessed with healthy bodies. Focus on the good.
Start a gratitude journal
One of the best things you can do to erase feelings of resentment is start a gratitude journal. Keep your focus on the blessings in your life. It may take a little practice at first to change what you see, but with time, you won't have to search so hard anymore. You will see the good and use that to be a source of strength to others.
Call it jealousy, call it resentment, call it what you will but the point is to let it go. Seek the good and let those negative feelings go and you will be much happier that you did. Harboring feelings of resentment that are likely purely based on appearances will only cause you more pain and leave you with too much wasted energy.