(CLOSED) Enter to Win! 5-Year Anniversary Giveaway: Heated Blanket and Booties
It's a community celebration. Psoriatic-Arthritis.com turns 5 years old this month! Since 2016, we have been proud to serve this supportive and engaged community. And really, we're just the platform here.
We owe a huge debt of thanks to our community members, those who live with this chronic condition, for truly making this a safe place for sharing and validating.
A warm winter giveway
We are grateful for each and every community member, whether you have been a part of our community for 1 day or 5 years. We continue to learn so much from all of you. So much, in fact, we thought it might be fitting to recognize this 5-year milestone with a comfort item giveaway. After all, you deserve it.
We know the difficulty and pain that colder weather has on the joints. It almost feels like the inflammation magnifies. That said, to honor this community and recognize our 5-year anniversary, we are giving away an electric blanket and a pair of heated booties to 1 lucky winner!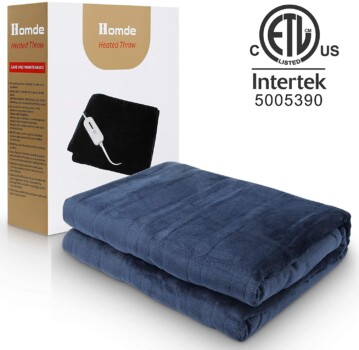 A Homde heated electric throw is waiting for you. This flannel blanket is comfy, cozy, and can gently wrap you in warmth and comfort during a flare or simply on cold nights. It's machine washable, dryer safe and shuts off automatically after 4 hours of continuous use.
&nbsp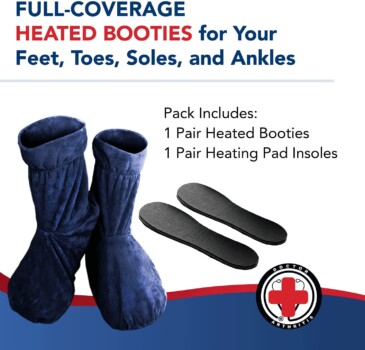 How do heated bootie foot warmers sound to you? Convenient and easy to use, these foot warmers help stimulate joint fluid, minimize muscle & joint stiffness, encourage tissue healing, and provide overall relaxation. Each foot warmer comes with a removable insole microwavable heat pack to ensure quick and hassle-free reheating.
How can I enter the giveaway?
For a chance to win Psoriatic-Arthritis.com's 5-Year Anniversary Giveaway:
Enter your email address in the box below and click subscribe. It is that easy! You may unsubscribe at any time:
Already subscribed to our newsletter? You may still enter the giveaway by submitting your email above! Just disregard the automatic message you will receive stating you are already on our email list.
For 1 bonus entry, share a story about how psoriatic arthritis has affected your life.
The giveaway ends on October 27 at 11:59 ET. The winner will be notified via email. The winner has 48 hours to claim their prize before an alternate winner will be selected. For more information, please read our Terms and Conditions. Good luck!
This article represents the opinions, thoughts, and experiences of the author; none of this content has been paid for by any advertiser. The Psoriatic-Arthritis.com team does not recommend or endorse any products or treatments discussed herein. Learn more about how we maintain editorial integrity
here
.

Community Poll
Do you or someone you know have gout? (Select all the apply)