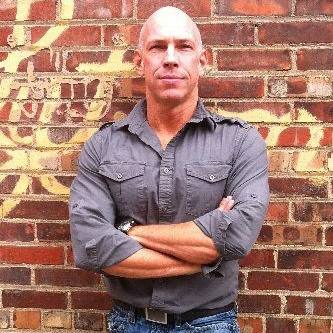 Sean was previously an advocate on Psoriatic-Arthritis.com.
Sean Rodman is a contributing writer for Psoriatic-Arthritis.com. He first developed psoriasis in his early 20s in the form of a couple of very small patches on his arm and behind his ear. In his late 40s he was diagnosed with psoriatic arthritis and ankylosing spondylitis after a bout of bronchitis that resulted in body pain that refused to go away. Looking back, he feels he likely first developed psoriatic arthritis in his 30s but didn't recognize the signs.
Sean was, and still is, a fitness buff who is learning new ways to stay fit and active as he deals with his autoimmune disorder. He started taking Humira in December of 2017 and has found it has relieved his symptoms tremendously, especially in his head and neck. His pain level, which was at a 7 or 8, is now at 0.
Sean is a husband, father of two grown sons and a creative director/head writer for the largest independent advertising agency in Toledo, Ohio. In his spare time he likes to kayak, create Spotify playlists, play World of Warcraft and Hearthstone with his wife, cook and travel.
Click here to read all of Sean's articles on Psoriatic-Arthritis.com.