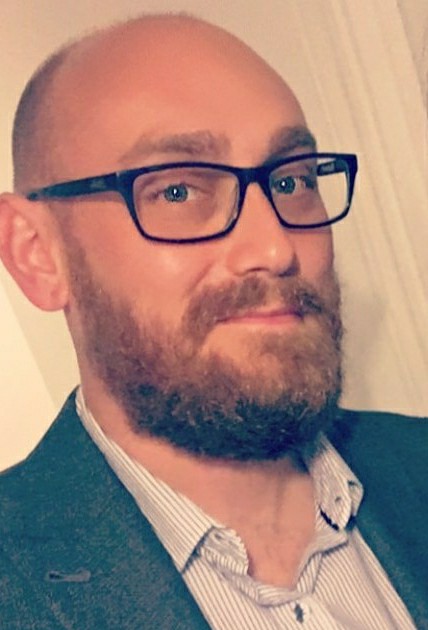 Joel is an award-winning arthritis and psoriasis patient leader, writer, patient voice advocate, and international ambassador.
He has lived with arthritis most of his life, with the onset of Juvenile Idiopathic Arthritis (JIA) shortly before his 11th birthday. In his mid-twenties, a relentless psoriasis outbreak, including Palmoplantar Pustulosis, confirmed that it was of the psoriatic variety but, due to the age of onset, is often referred to today as 'Psoriatic-associated JIA' in place of Psoriatic Arthritis.
Joel specializes in chronic pain, parenting, and the mental health impact of living with arthritis and hopes that his "candid, no-filter accounts of living with a chronic illness will make a change in both attitudes and support for those living with autoimmune disease".
He is an IFPA Psoriatic Disease International Ambassador in his spare time, sits on the NRAS 'Rheum for Inclusion' Advisory Board and even hosts his own show, the 'Joel vs Arthritis' Podcast.
You can find Joel on Facebook,Twitter and Instagram @joelvsarthritis You also see some of his additional written work and interviews on his own website, joelvarthritis.com.
Click here to learn more about Joel on Psoriatic-Arthritis.com.