Psoriatic Arthritis Awareness Month 2020
It's Psoriatic Arthritis Awareness Month! This May, we are going to focus on a key component of living with Psoriatic Arthritis: Community and Support.
We'd like to start by sharing a quote from an article written by one of our advocates, Leanne Donaldson:
"Together, we are stronger than we ever could be alone. Living with PsA allows us unique insight into what it is like to live every day with the burden of a chronic illness. That unique insight allows us the opportunity to build each other up and to truly feel that we are not alone in our struggles."
Coming together in a community can be so beneficial to our overall well-being. Though, we also recognize that there are many practical things that can be helpful when living with PsA, which is why we're excited to announce that we'll be doing a Self-Care Giveaway this month!
Enter our giveaway!
Until May 31st, you can enter our Psoriatic Arthritis Self-Care Giveaway. We'll be selecting 2 lucky winners to receive a number of items related to self-care.
Read more about the giveaway & how to enter!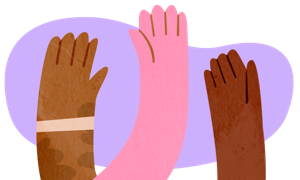 Share your story
Spread PsA awareness by sharing your personal story with us. How did you feel getting diagnosed? What was the process like? How has your daily life changed?

Share your own story with the community here!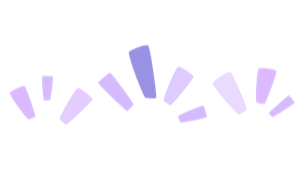 Change your profile picture and cover image!
One of the easiest ways to spread awareness is to update your profile picture and cover image on social media!
Facebook picture frame
Add our custom frame to your current Facebook profile picture by clicking here and following the instructions provided!
Facebook cover image
You can update your Facebook cover photo by downloading the image below to use as your own. To download on mobile, click image and hold. You should be prompted to either "Save Image" or "Download Image" to your phone. To download it to your computer, simply right-click on the image and choose the option to "Save Image As" – and it's yours!

Did you know?
We're on social! Follow us on Instagram, Twitter, and Facebook to stay up-to-date on Awareness Month activities:
Raising awareness, elevating voices, sharing stories and connecting. We're doing it all this PsA Awareness Month! Find out some simple ways to participate. Plus a special surprise :) https://t.co/BLWvXLxezm

— Psoriatic-Arthritis (@PsA_HU) May 1, 2020
This article represents the opinions, thoughts, and experiences of the author; none of this content has been paid for by any advertiser. The Psoriatic-Arthritis.com team does not recommend or endorse any products or treatments discussed herein. Learn more about how we maintain editorial integrity
here
.

Community Poll
Do you regularly track your psoriatic arthritis symptoms?