What PsA Can't Take Away From Me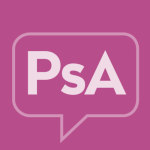 By Editorial Team

·

December 14, 2017
If you have psoriatic arthritis, you can probably name a few ways that your life has changed since your diagnosis. Based on your PsA symptoms, you may feel like you've had to give up certain things or adjust your life to meet your changing needs. For example, for some patients, the symptoms of PsA can impact things like household chores, traveling, grocery shopping, and even intimacy.
While it's easy to focus on the things that PsA has changed or taken away, this month, we asked our community members, "What's one thing that PsA hasn't taken from you?".
PsA will not take away my loved ones
"My beautiful family"  ~  "Love"  ~  "My children"  ~  "My love"  ~  "My grandkids"
To manage their PsA, many of our community members depend on the love of family and friends. Whether you rely on your family to help around the house or ask them to run errands with you, family members can provide much-needed love and support. For many patients, love comes from other sources, such as friends, romantic partners, and pets. No matter where you find love in your life, many of you rely your loved ones to get through the hardest days, and that's something PsA can't take away!
PsA will not take away my determination and perseverance
"My determination"  ~  "My optimism"  ~  "My determination that I will not be defined by my illness!"  ~  "The fight"  ~  "Perseverance. It will not beat me. It might get me down once in a while, but it will not keep me down."
If you're impacted by a chronic condition, staying positive is sometimes easier said than done. PsA can be challenging, especially if you're getting through a flare or searching for effective treatments. However, for many of our community members, determination, optimism, and perseverance make it possible to get through any challenge, even in the face of PsA. Research shows that optimism can moderate the effects of stress1, so whether you're staying strong for your kids, for your partner, or for yourself, we encourage you to keep fighting, and lean on your community members for support.
PsA will not take away my big heart
"My desire to always be charitable and helpful to others even when I am suffering"  ~  "My big heart and caring so much for others"  ~  "Empathy"  ~  "My big heart and kindness"
Between doctor's appointments, trips to the pharmacy, and asking friends and family for help, PsA can make you feel like you're constantly receiving help. However, while everyone needs help from time to time, for some community members, getting through PsA comes down to empathy for other people, and giving back when you can. We all know that giving to charity and helping others makes you feel good, and for some of you, living with PsA has made you appreciate your sense of empathy and giving even more. Regardless of the help you may (or may not!) need, for some of you, your commitment to thinking of others and giving back hasn't been changed by PsA
PsA will not take away my faith
"My faith"  ~  "Jesus"  ~  "The love of God"  ~  "My faith, my blessings"  ~  "My faith in God"
For some of our community members, faith and religion have remained constant, even when presented with PsA. For some, faith means knowing that you are part of a larger plan, appreciating your blessings, and never truly being alone, allowing you to enjoy all of life's possibilities, even while managing a chronic condition. For many community members, your higher power is your constant source of love and support, and PsA can't change the valuable relationship you have with your faith.
PsA will not take away my humor
"My sense of humor (most days!!)"  ~  "Humor, humor, humor! I will never let that go!"  ~  "My sense of humor, laughter, and smile through the pain!!!"  ~  "My smile. I will always smile, no matter what."  ~  "Laughter"
For many of you, PsA can't take away your humor and smile! For many people, laughter is the best medicine, helping patients to manage stress, decrease pain, and even strengthen the immune system. Whether you laugh, smile, joke, or all of the above, many of you rely on humor and laughter to get through the life's challenges, and you know that PsA can't take that away!
PsA will not take away my hope and dreams
"Hope for a cure" ~  "Courage"  ~  "Hope"  ~  "My hope…My dreams."  ~  "Courage!"
Adjusting to life with PsA was probably a little scary, especially right after your diagnosis. While PsA might have tested your courage and your ability to stay hopeful, for many of our community members, PsA has not taken it away! Living with a chronic condition requires courage (the courage to educate yourself about PsA, the courage to ask for help) as well as hope (hope for new and more effective treatments, and even hope for a cure). On some days, you might feel more courageous than others, but as many of our community members have shared, you can always hope for a better tomorrow, and for a better future.
PsA will not take away who I am
"My legacy, my experiences" ~  "Creativity"  ~  "My love of life"  ~  "My will to live fully" ~  "Spirit"  ~  "My silliness, my brains, or my creativity"
Although it's easy to think about the things that PsA can change or take away, for many of our community members, PsA hasn't impacted the things that make you who you are. For some of you, PsA hasn't changed your creative mind or your willingness to enjoy life, and for others, PsA can't affect your personality, or your legacy. Even if your PsA symptoms impact your daily life, many of you hold onto these fundamental traits, attitude, and beliefs to keep going. We encourage you to celebrate all of the things that PsA can't change, and share your story with the PsA community.
1. Segerstrom, S. C., and G. E. Miller. "Psychological Stress and the Human Immune System: A Meta-Analytic Study of 30 Years of Inquiry." Psychological Bulletin, vol. 130, no. 4, July 2004, pp. 601-30, doi:10.1037/0033-2909.130.4.601. Accessed 11 Nov. 2017.