Let's Break It Down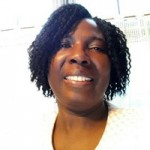 By Diane T

·

April 18, 2017
I've been attacking your immune system for over 50 years now. I heard you have had all type of symptoms. How's your scalp of yours doing? Is it still red and itchy? Are you still flaking all over the place? Are you still scratching? How are you dealing with those stiff joints? How many times a day are you dealing with swelling?
I have an autoimmune disease
I have an autoimmune disease. Auto means one's own, while immune refers to the body's immune system. Your immune system should have the knowledge that it would be able to recognize all your organs, cells, and tissues. Sometimes your autoimmune system forgets and says, what's that?
When the immune system can't identify one of the cells, a fight begins. Oh, it's on now. They do the opposite of what they are supposed to do. Instead of protecting them, they turn on them. Cells start growing rapidly and start attacking your body. Before you know it here comes psoriatic arthritis to show you how it's really done.
Psoriatic arthritis comes with an attitude and says, "Get out of the way, I'm in control now. I will make your joints hurt, make your knees start buckling. Your ankles will begin to swell and before you know it inflammation shows up. There will be days that I will not allow you to get out of bed. Get used to it."
The truth about inflammation
Inflammation is what causes the plaque psoriasis and all that pain you are having. You must then get treated. What have you used for your treatment? I have been using biologics for over ten years. I haven't always known about this treatment. So much of what's going on has to do with inflammation. What is so profound is inflammation is the cause of a lot of other diseases. You can have inflammation in your cells, lungs, and heart. Inflammation is serious. Yes, it is a culprit of so much. We want to get rid of it. So many people don't know about this; know that knowledge is power. Inflammation is supposed to be a part of our body's healing process.
My cells always attack one another and the fight begins. I am a psoriasis and psoriatic arthritis patient, and I am always trying to learn as much as I can about my disease. When I try to explain psoriasis to people, they say to me what does what? It's almost like saying to me who, what, and where.
One of the things I have come to understand is that we have to have an understanding of terminology that we may not know. If we don't know something's it is wise to look it up. Know your words and their meanings. I pride myself as a psoriasis and psoriatic arthritis advocate and patient to teach people what and how this disease works. It can be very complicated.
Sometimes using a simple elementary dialogue can paint a vivid picture. I know it has worked for me. I'm glad to tell you about the autoimmune system and how it affects our psoriasis and psoriatic arthritis.
Over the years I have been an active advocate for psoriatic arthritis, speaking up and out about this disease.