What's One Way to Get Through a Flare? Netflix!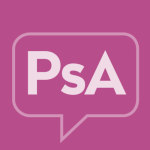 By Editorial Team

·

March 2, 2018
DVR and streaming technologies, like Netflix and Hulu, have revolutionized the way we watch TV. Specifically, these options make it easy for us to partake in binge-watching or watching multiple episodes of a show in a short period of time, often back to back. For some, binge-watching means hiding away from the world with a bowl of popcorn, while for others, including those with chronic conditions like psoriatic arthritis, binge-watching may take on a new meaning, as it provides a means of escape from symptoms or a way to pass time during a flare. We recently learned that many of our community members binge-watch their favorite television programs during flares, and we asked what it is that they're watching on Netflix or other streaming media. Some of the responses are below!
A good laugh is necessary
As a society, we are obsessed with binge watching. Most people find it a welcome rescue or an escape. Many of our community members with psoriatic arthritis report that comedy shows and a good laugh are great ways to deal with a flare. These comedy shows were the most popular amongst our community members:
Roseanne
Will and Grace
Friends
The Office
The Good Place
Frankie & Grace
The Ranch
Intense dramas are in demand
When it comes to binge watching, drama series have proven to be ever so popular. A new type of past time has evolved, and it involves streaming entire seasons of dramatic TV shows in one sitting. Many get emotionally charged by connecting to stories and can't let go. Some of our community favorite drama series to binge watch are:
Blue Bloods
Psych
American Horror Story
This Is Us
Dexter
Black List
The Sinner
Deadliest Catch
The Crown
Game of Thrones
Midsomer Murders
Big Little Lies
Supernatural
Orange is the New Black
Law and order SVU
Grey's Anatomy
Light and easy
On the other side of the spectrum, some members report enjoy watching shows with less of an emotional rollercoaster. These individuals said that sometimes, something light and simple is what they really need to take them away from it all. Some of these favorites include shows considered, "oldies but goodies". Some highlights from this group included:
Miami Vice
Keeping up with the Kardashians
The Great British Bakeoff
Gilmore Girls
More and more people are engrossed in binge-watching, whether to leave behind the rigors of a difficult day, or to escape the pain from a chronic condition like psoriatic arthritis. As evidenced by some of our community responses, connecting with a favorite character or show can make these trying times a bit more bearable.
Let us know if you binge watch during a psoriatic arthritis flare (or just in general!).
Did one of your favorites make the list?