Drug Debate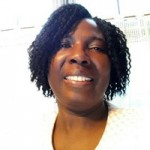 By Diane T

·

December 8, 2016
In the midst of the ongoing debate about drug pricing, there is one voice that is rarely heard: our voice. As a patient with psoriasis and psoriatic arthritis I am the one depending on my drug each and every day, we should be considered first above anything else. Is there anyone who speaks for me?  I don't think it's the insurance companies who fight to fill our prescriptions even though the doctors said this medication will make a big difference in my life. I thought the insurance company was supposed to grant us grant access to our medications, but I'm finding that this is not want is happening at all.
Getting a diagnosis but debating with insurance
I can attest to this more than most. I have had to deal with this for over 50 years.  I have had psoriasis and psoriatic arthritis most of my life with symptoms first appearing as a child, and it has taken decades to reach a level of control over my condition. I have been denied more times than I can remember.
At 5 years old, ninety-five percent of my body was covered with rashes and scabs that no one immediately knew was psoriasis. School excluded me for a period of time for fear I might be contagious. It took many different painkillers and years until my doctor and I finally found a way to manage my disease.  Those living with a chronic disease like me can understand the relief I felt when I discovered my wonder drug, which allowed me to wake up in the mornings, capable of standing and walking. Unfortunately, my health insurance company did not feel that this was proof enough to approve my doctor's prescription. Now we must fight with my insurer every three months with more calls, paperwork and appeals so I can have my correct dosage of medication. This is an issue that millions across the country are facing.
Like many patients, I have tried a multitude of drugs. Some worked for me for only a short period of time and others had no impact. When I ultimately found relief, my insurer denied my prescription and put me on another drug. – one which did nothing for my pain. My insurer insisted on this medication because it was a cheaper alternative.  They put the price of a medication over me getting better. Is this right?
I'm not alone in this fight; so many people are dealing with this each and every day in this country. Patients are up against a wall with their insurers who are placing an alarming number of barriers around drug access and often forcing patients to take something that will have no impact on their health.
I still can't get over the fact that if my doctor and his team who knows my medical history better than anyone, is not able to prescribe the drug which has shown to have the only positive impact on my illness. Instead, insurance companies, which do not have any knowledge of a patient's personal situation, are making the final health decisions for millions across the country. My psoriatic arthritis is so bad that without the proper medicine, I can't walk for long periods of time and the pain is unmanageable.
The future of the drug debate
For now, I have access to my prescribed medication at the correct dosage. But I will never be fully at ease while I wait every three months for the next possible denial.
I am very disappointed with the insurance companies who are failing all of us by denying access to medicines when there is no medical reason to deny it. They are risking our health when our illnesses can be better managed under our doctors' guidance. I wish they would listen to us and how this impacts our well-being. Without the proper treatment, a lot of us can't be productive citizens because of the pain. Please insurance company, listen to us! If you continue to refuse us, we will ask our lawmakers to fight for us and all Americans who need access to these lifesaving treatments.
Over the years I have been an active advocate for psoriasis and psoriatic arthritis, speaking up and out about this disease.
This article represents the opinions, thoughts, and experiences of the author; none of this content has been paid for by any advertiser. The Psoriatic-Arthritis.com team does not recommend or endorse any products or treatments discussed herein. Learn more about how we maintain editorial integrity here.